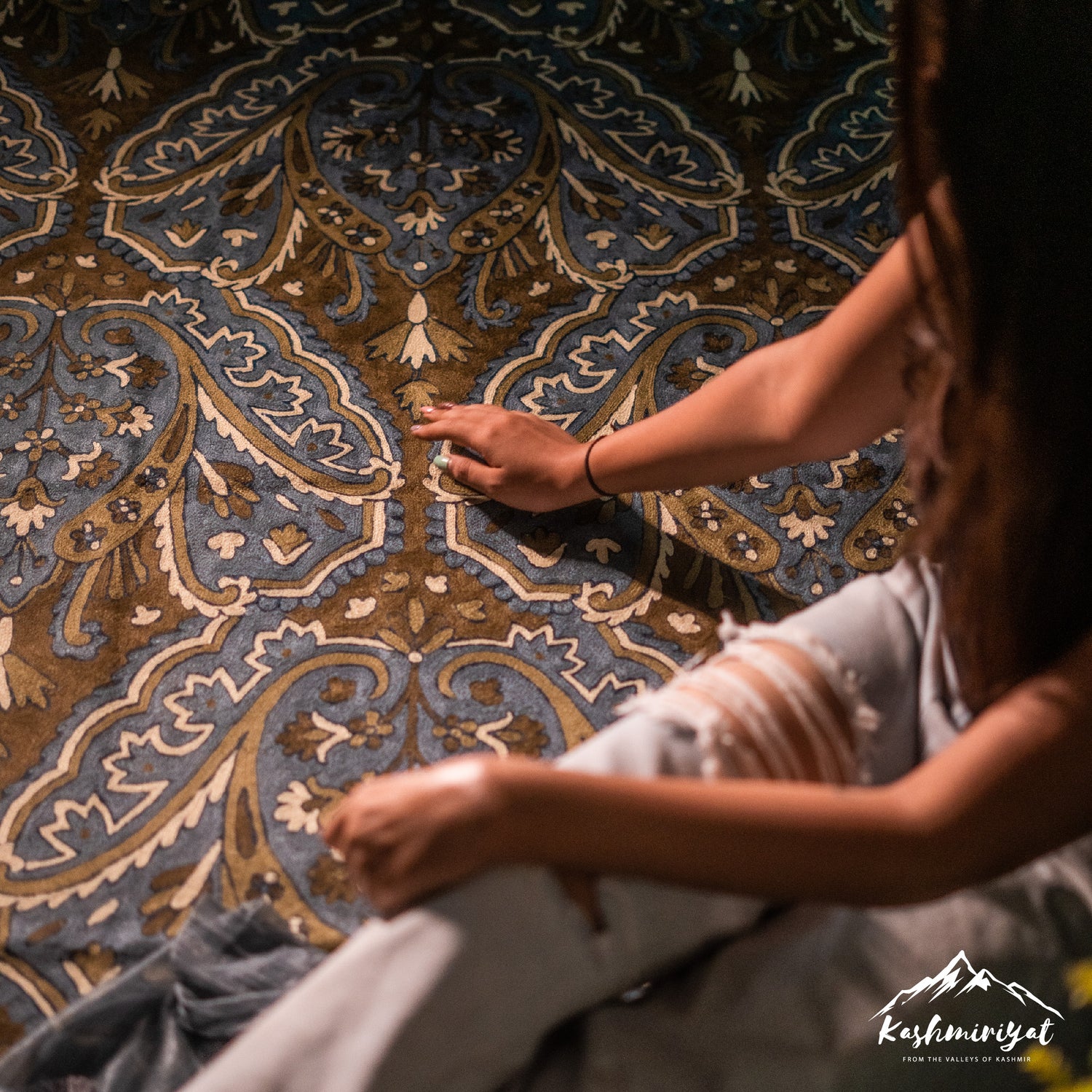 Kashmiri Home Decor
This chain-stitch embroidery is a unique Kashmiri art which covers a much larger area than a needle embroidery and fills up the entire pure cotton base base. Chain-stitch is done by hand by our talented and professional artists and creates an embossed effect on upholstery and drapery.
Shop Now
About Us
Kashmiriyat is a tribute to our timeless Kashmiri cuisine and culture. We aim to spread kashmiriyat through products hand-crafted in small batches with care, staying true to the approach followed by our ancestors from the valleys of Kashmir
Kashmiriyat is a one stop shopping destination for anyone who wishes to purchase from the valleys of Kashmir and we bring authentic, genuine and exquisite Kashmiri products to their doorsteps.
We are more than just a business. Through Kashmiriyat, our founder aims to give more business to the famers, artisans and vendors in Kashmir.
Everyone, every home should own a piece of Kashmiriyat! This is our dream!